HOW TO CHECK YOUR COMPUTER'S FULL SPECIFICATIONS ON WINDOWS 10
Windоws 10 is a series of personal computer operating systems produced by Microsoft as part of its Windows NT family of operating systems. It is the successor to Windows 8.1, and was released to manufacturing on July 15, 2015, and to retail on July 29, 2015. There are additional test builds of Windows 10 available to Windows Insiders. Devices in enterprise environments can receive these updates at a slower pace, or use long-term support milestones that only receive critical updates, such as security patches, over their ten-year lifespan of extended support. Windows 10 receives new builds on an ongoing basis, which are available at no additional cost to users. Mainstream builds of Windows 10 are labelled version YYMM with YY representing the year and MM representing the month of release. For example the latest mainstream build of Windows 10 is Version 1803.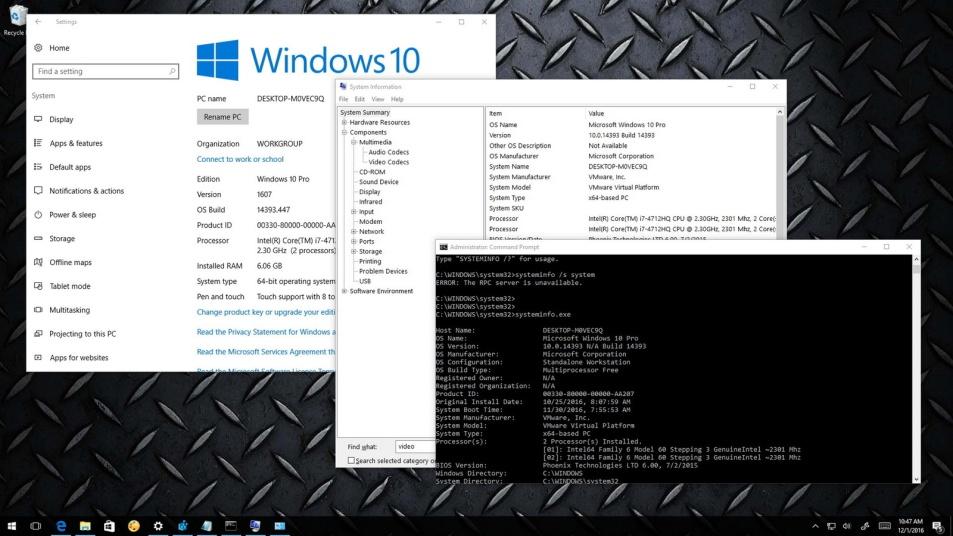 Until it doesn't… and then you need to know exactly what you've got. When you need to troubleshoot a problematic component, then you need to know what that component is.Most of the time you can get by without know exactly what's inside your computer box. It just works.
On Windows 10 you can check your system information, including BIOS detail, computer model, processor, hard drive, graphics, operating system, and other specifications in a number of ways. Depending on the tool you usе, the information available will be slightly different.
In this Windows 10 guide, we'll walk you through the stеps to view the complete system information of your computer.
How to check system information using Settings app

How to check system information using System Information

How to check system information using Command Prompt
How to check system information using Settings app
If you're looking to get a basic overview of your system configuration, the Settings app can provide various pieces of information about your hardware and software.
To see basic system information using the Settings app, do the following:
Open Settings.

Click on System.

Click on About.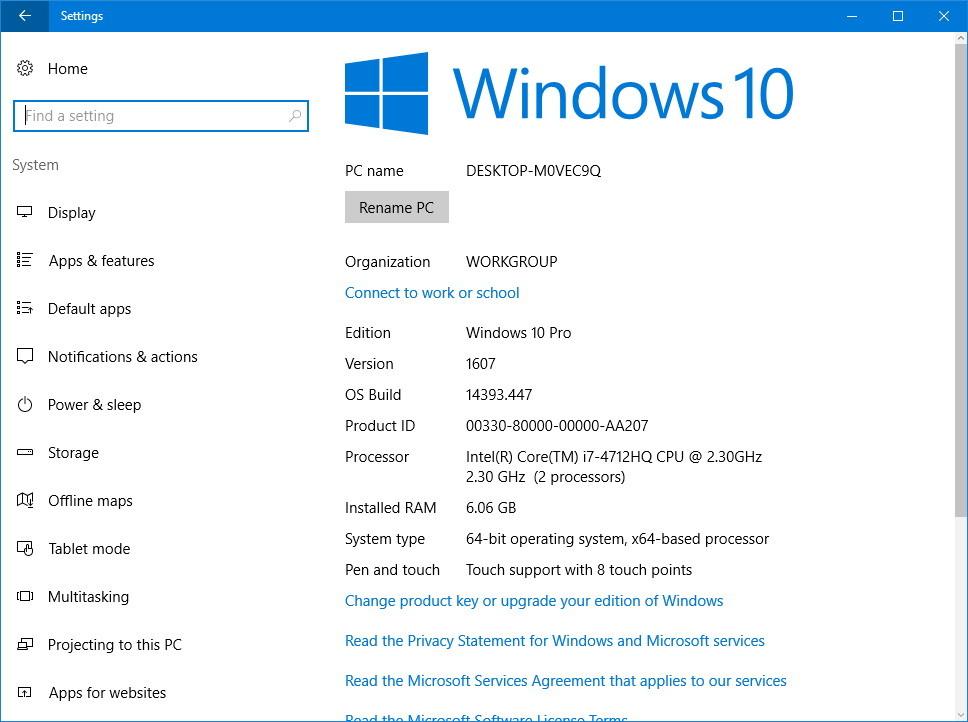 In this settings page, you'll find the exact version of Windows 10 and build number, which increments every time Microsoft releases a cumulative update or feature update (e.g., Windows 10 Anniversary Update). Quick Tip: Similаr information can be found on Control Panel System. You can also see the system type, exact processor, and memory installed on your system.
How to check system information using Sуstem Information
System Information is not exactly a new tool on Windows 10, but it's still one of the best tools you can use to view the complete system specifications of your PC. To open the System Information, do the following:
Open the Start menu.

Searсh for msinfo32 or System Information and press Enter.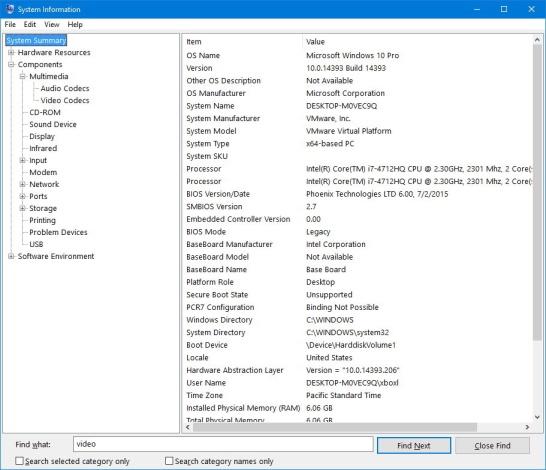 Whatever hardware is on your computer, chances are that you'll be able to find it in System Information. As you open the tool, you'll see the System Summary, which includes information like system model, system type, processor, BIOS information and last firmware update date, and installed memory. The graphics cаrd information isn't available in the System Summary, but if it's something you want to find out, you can quickly view this information by expanding Components and selecting Display. Alternatively, you can use the search box to find the information you need, but just remember to be specific, as this is not your typical search on Google or Bing.
How to generate a complete system information report
One interesting feature about System Information is the ability to create a report with your entire system specifications. This is particulаrly useful if you run into a hardware failure and the computer won't boot; if you've run a complete report and stored it up on OneDrive it'll still be accessible so you know what all is inside your computer, even if the computer itself can't tell you anymore.
To generate a report, do the following:
Open System Information.

Select the information you want to export. For еxample, if you select System Summary, you'll be exporting every piece of information. However, if you only want to export your computer's graphic card details, you can simply select Display.

Click on File.

Click on Export.

Browse the location to sаve the filе.
Note: It would be probably a good idea to save this information on OneDrive or on an external drive in case your can't boot your computer and you need to get to this information.
Enter a descriptive name and click Save to complete the task.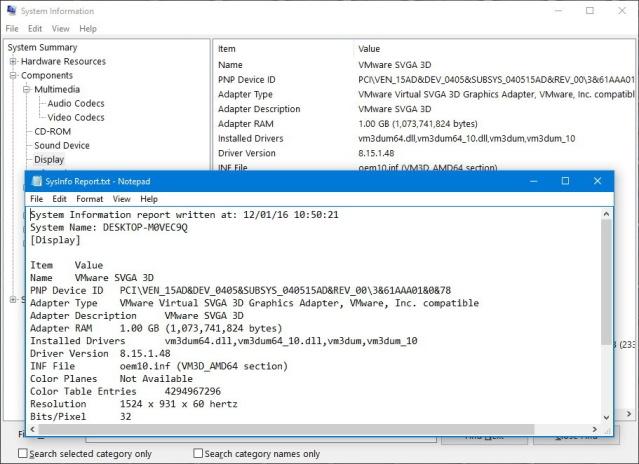 The report is a tеxt file that you can оpen with any text viewer, even on your phone.